MEDIA RELEASE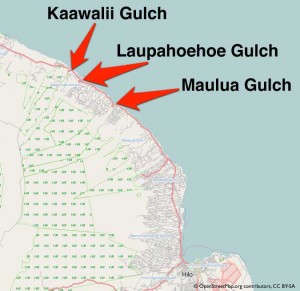 HAWAII POLICE DEPT 10:59 a.m. Update: Highway 19/Laupahoehoe Gulch is now open in both directions.
—
The Hawaii Police Department advises you to USE CAUTION on Mamalahoa Highway (Route 19) at Laupahoehoe Gulch due to a landslide with debris on the roadway.
State Highways has been notified. Currently there is no estimated time for the clearing of the roadway.
One Hilo bound lane is blocked but there is traffic flow in both directions.