MEDIA RELEASE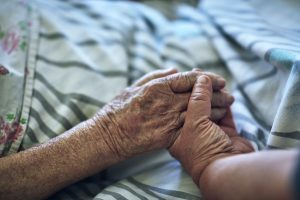 What type of care would YOU want if you became too sick to tell a doctor yourself and were relying on your loved ones to help? People caring for an older loved one are invited to a free seminar Friday in Pahoa on "Caring for Loved Ones as They Age."
The topics covered include Advanced HealthCare Directives, the legal document that specifies what actions should be taken if people are no longer able to make decisions for themselves because of illness; Hospice and Palliative Care options; the new Medical Aid in Dying law; and an update on legislation that affects caregivers at the Legislature and in Congress.
"Some of the topics are difficult for people to talk about, but it's important that families discuss healthcare decisions before something happens to a loved one and he or she can no longer express their wishes," said Jackie Boland, the AARP Hawai'i Outreach Director.
The free seminar will be held at the Pahoa Community Center, 15-3022 Kauhale Street, from 9 a.m. to noon. Register by calling 877-926-8300 or online at aarp.cvent.com/choices4-5. You don't have to be an AARP member to attend the free event.