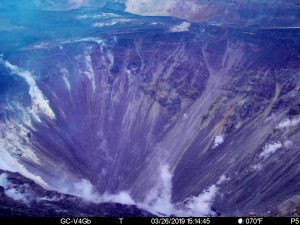 Volcanic Activity Summary: Kīlauea Volcano is quiet. Monitoring data over the past eight months have shown relatively low rates of seismicity, deformation, and gas emission at the summit and East Rift Zone (ERZ) including the area of the 2018 eruption.
Accordingly, the Hawaiian Volcano Observatory (HVO) is lowering the Volcano Alert Level for ground-based hazards from ADVISORY to NORMAL. This means the volcano is at a non-eruptive, background state. The Aviation Color Code is also being lowered from YELLOW to GREEN.
For definitions of USGS Volcano Alert Levels and Aviation Color Codes, see: volcanoes.usgs.gov/vhp/about_a…
Despite this change, some hazardous conditions remain and are described below. Kīlauea remains an active volcano, and it will erupt again. Although we expect clear signs prior to a return to eruption, the time frame of warning may be short. Island of Hawaiʻi residents should be familiar with the long-term hazard map for Kīlauea Volcano and how to stay informed about Kīlauea activity.
Lava flow hazard map for the Island of Hawaiʻi: pubs.usgs.gov/mf/1992/2193/