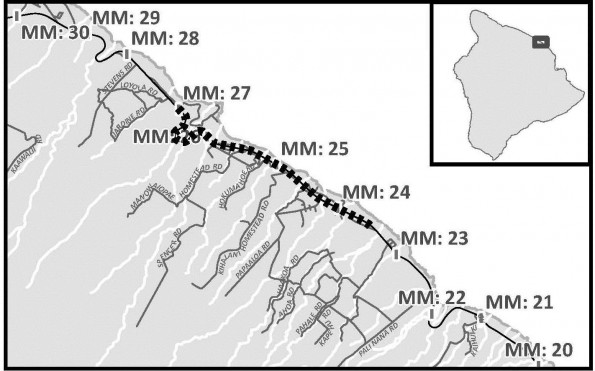 MEDIA RELEASE
Hawai'i Electric Light announces that construction work along Highway 19 will resume starting January 18, 2016. One lane will be closed to traffic along sections of the highway from 8:30 a.m. to 3 p.m. daily between the 24-mile marker in Pāpa'aloa and the 27-mile marker in Laupāhoehoe on the Hāmākua Coast.
Security personnel will direct traffic, and motorists are advised to drive with caution through the construction area. Delays of up to 45 minutes or less are anticipated. Motorists are encouraged to use alternate routes, if possible.
This project will improve system reliability by upgrading utility infrastructure. It involves removing and installing poles and upgrading transmission and distribution lines and equipment. Work is expected to be completed by the end of February, weather permitting. Regular updates will be provided to local media and posted on the company's website www.hawaiielectriclight.com and Twitter account @HIElectricLight.
Hawai'i Electric Light regrets any inconvenience this may cause and thanks the community for their patience and understanding. For questions or concerns, please call 969-6666.