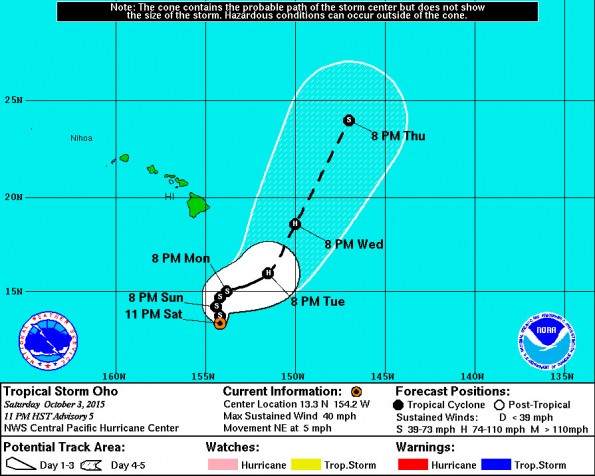 As of 11 p.m. Saturday (Oct 3), Tropical Storm Oho was located about 405 miles (655 km) south southeast of South Point on Hawaii Island and moving towards the northeast at 5 miles per hour (7 km/hr).
Presently Oho is recording sustained winds of about 40 miles per hour (65 km/hr) with higher gusts. Tropical storm force winds extend outward up to 345 miles (555 km) from the center. System intensification is expected and the forecast is for Oho to develop to a hurricane possibly by Monday.
Currently no watches or warnings have been issued for Oho.
For a reminder of how to prepare for a possible tropical storms and hurricanes read this or go to our 'Be Prepared' menu near the top of this page.