UPDATED (10:58 p.m. HST on 7/30/2015)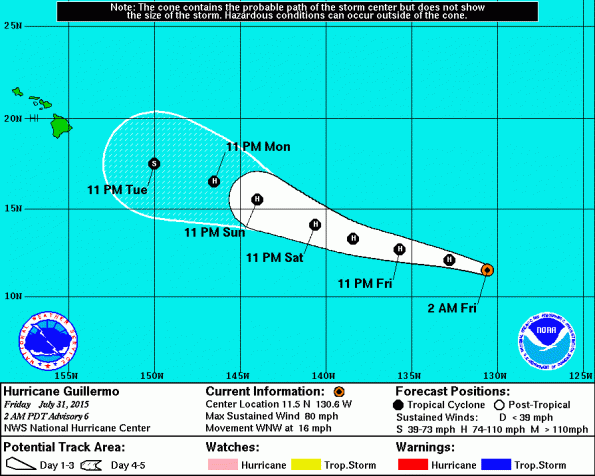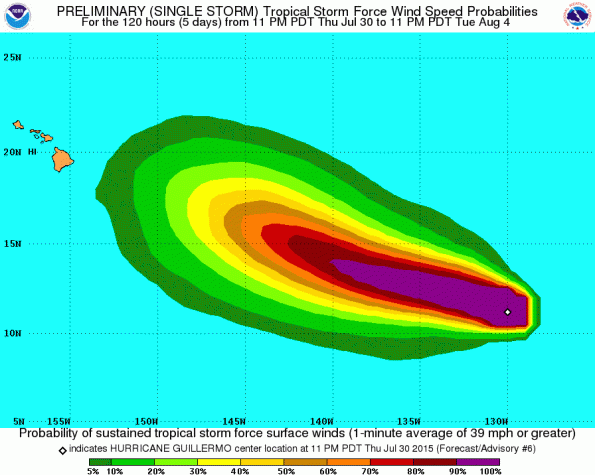 Guillermo has strengthened to Hurricane status according to the National Hurricane Center. The forecast is for Guillermo to remain a hurricane through the beginning of next week.
Hurricane Guillermo is packing maximum winds of 80 mph and is forecast to increase to 110 mph in the next two days. Strong winds may be coming for Hilo and the rest of the Big Island as the system heads our way.
For a reminder of how to prepare during this hurricane system read these tips by HELCO or go to our 'Be Prepared' menu near the top of this page.