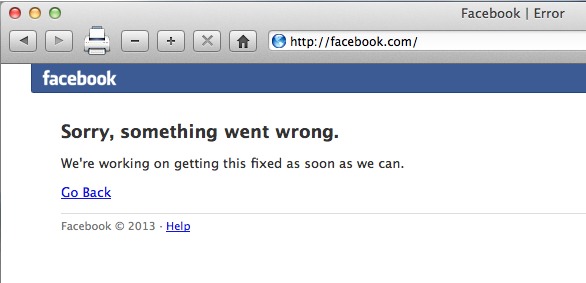 By Hawaii 24/7 Staff
Social media giant facebook had their system go down Wednesday night just before 10 p.m. Hawaii time.
The cause of the outage is unknown at this time. The company claims to have over 1 billion active users a month using their system.

Searching for the word 'facebook' on Twitter resulted in a cascade of tweets about the service being unavailable.
UPDATED (10:25 p.m. on 6/18/2014)
Facebook servers appear to be coming back online. Some pages were available about 10:14 p.m. HST but availability was sporadic. User reported applications that use facebook for logging in or syncing data were also unavailable during the outage. The problem appears to be worldwide.