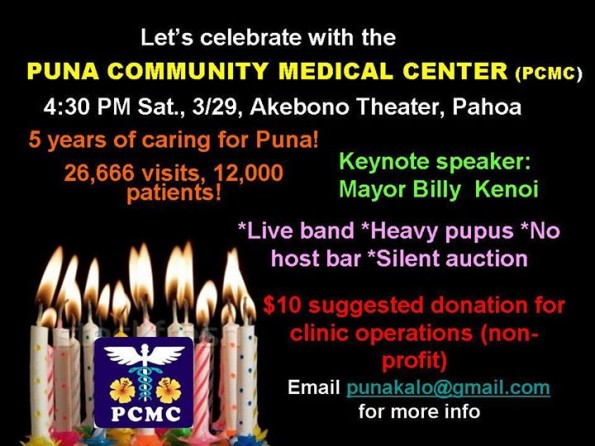 Puna Community Medical Center, the urgent care clinic in the Pahoa Marketplace, has been open now for 5 years. In that time it has seen more that 12,000 patients in over 26,666 visits. Since we are in a federally-designated healthcare shortage area, this is a cause for celebration….So, A BIG PARTY!
5 p.m. Saturday (March 29) at the Akebono Theater
No host bar (wine, beer, margaritas)
Heavy pupus.
Live music (bands to be announced later)
silent auction of art, plants and treasures to benefit clinic
Admission: suggested donation $10
No advance ticket sales
To volunteer or donate, email punakalo@gmail.com.
The clinic is a nonprofit, so donations are tax deductible.