MEDIA RELEASE
The human remains found Monday in South Kohala have been identified through dental records as 37-year-old Robert Keawe Lopaka Ryder of Kailua-Kona, who had been reported missing.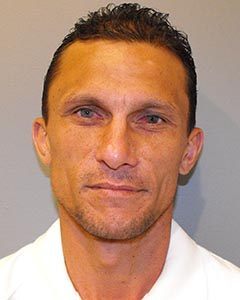 Ryder's family reported Jan. 17 that they had not heard from him since Thanksgiving 2013.
During an autopsy conducted Wednesday (March 12), the medical examiner determined the cause of death was blunt force trauma to the head and the manner of death was homicide.
Detectives from the Area II Criminal Investigations Section are investigating the case as a murder.
Detectives located the human remains at approximately 5:30 p.m. Monday (March 10) on vacant land between Queen Kaahumanu Highway and Puako Beach Drive.