MEDIA RELEASE
Parker School is pleased to announce new faculty and staff members beginning this 2013-2014 school year: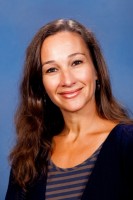 Emily Pagliaro, Admissions Director
Pagliaro holds a bachelor's degree in international relations and Native American studies from the University of California, Davis. Having grown up on Oahu, she returned to Hawaii after college to work with various Native Hawaiian organizations and businesses. She relocated to the Big Island in 2001 and, after a career in the Hawaiian music industry, joined Parker School in the fall of 2009 as the headmaster's assistant and Hawaiian history teacher.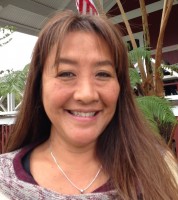 Joanie Brotman, College Counselor
Brotman began working at Parker in April 2013. She is originally from Honolulu but has lived in Waimea for the last 23 years. She obtained her bachelor's degree in art from the University of Hawaii at Manoa and her college counseling certification from University of California, Los Angeles.
She has nine years of experience in college counseling and is an active member of the Hawaii Association of College Admissions Counselors and belongs to the National Association of College Admissions Counselors as well. She is also very involved with College Horizons, a college access program for Native students.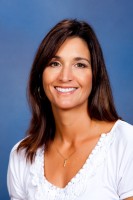 Tina Doherty, Middle School Coordinator/Upper & Middle School Math & Science Teacher
Doherty, a math and science teacher for 16 years, with middle school, high school and community college experience, has taught at Parker for the last seven years. She will now add the role of middle school coordinator to her responsibilities at Parker. She earned her bachelor's degree in science from California State University at Northridge and a master's in education from Pepperdine University.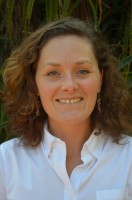 Brynly Brown, Headmaster's Assistant
Brown comes to Parker after working for the State of Hawai'i Department of Education in the Kahua/West Hawaii Induction program. She has also worked as an administrative assistant for a special needs program and provided online research and data management for an international sales business.
Additionally, she has a background in design and catering. Born and raised in Hawaii and a graduate of Hawaii Preparatory Academy, Brown holds her master's degree in liberal studies from Fort Hays State University and her bachelor's in English from the University of Hawaii at Manoa.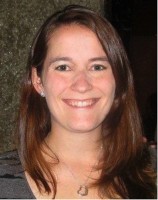 Sara Jane Lilley, Lower School Music Teacher
Lilley earned her Bachelor of Fine Arts with Honors in Theatre Arts Education and a minor in music from the University of Arizona. She is currently finishing up her master's in educational psychology from George Mason University, expected to receive her degree in December 2013.
Most recently, Lilley was the theatre arts department chair and speech and drama teacher at a middle school in Virginia. She has also been a K-6 music resource teacher and 5th & 6th grade chorus director at various schools in the same area. She is a board member of the Mount Vernon Community Children's Theatre in Virginia and has directed musical theatre and music performance productions there.
Lilley has also directed high school and college level productions and has been very involved in community theatre and arts organizations in Arizona, Virginia and Washington, D.C.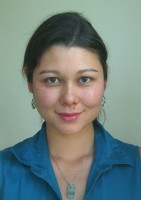 Jessie Marshall, Middle School English Teacher
Marshall comes to Parker School from Honolulu where she taught introductory and advanced creative writing, American literature, and 7th and 8th grade English at Iolani School. Previously, she was an adjunct instructor at Honolulu Community College and at New York University.
Marshall earned her Master of Fine Arts in Creative Writing from New York University, her Master of Arts in Modern Literature and Culture from the University of York in England, and her Bachelor of Arts with Highest Honors in Theater from Oberlin College. Marshall is also a writer whose short fiction has been published in several literary publications.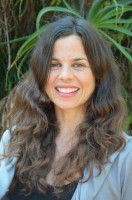 Alex Stephenson, Upper School Spanish Teacher
Stephenson has recently moved to the Big Island from Kansas. She obtained her Master of Arts Teaching a Foreign Language in Spanish from the Monterey Institute of International Studies, and her Bachelor of Arts in Community Studies from the University of California, Santa Cruz.
She spent three years in the Peace Corps in Bolivia and most recently worked as a Spanish interpreter for a Headstart Early Childhood Center in McPherson, Kansas. She has also taught beginning Spanish at the Monterey Institute of International Studies and has been a visiting high school Spanish teacher and substitute teacher in various school districts in Southern and Central California. Stephenson also brings experience in Spanish language curriculum design and assessment.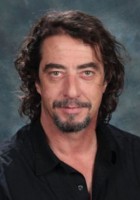 Iain Tyson, Upper School Math and Science Teacher
Tyson has most recently worked as a middle and upper school science teacher in Los Angeles, California. Prior to this he taught in various school districts in Arizona after leaving the United Kingdom where he taught geology, geography, physics and math. He has also worked as a reservoir engineer and geologist for the North Sea oil industry and as an officer with the Royal Air Force.
He holds his Bachelor of Science degree from the University of Aberdeen in Scotland, and his post graduate Certificate of Education in Secondary Science Education from Keele University in England.