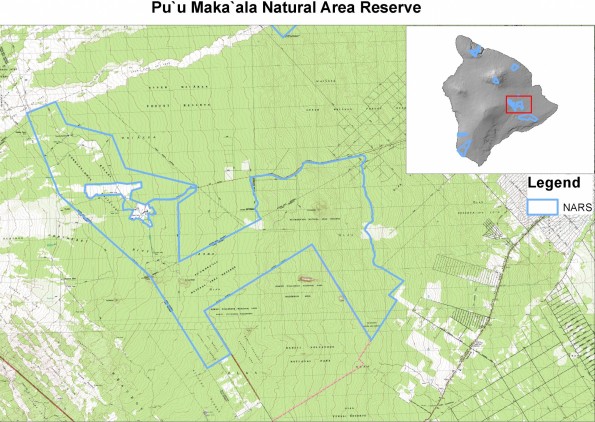 By Hawaii 24/7 Staff
Rescue crews located a pair of lost hikers Friday (June 21) at the Pu'u Maka'ala National Area Reserve in the Volcano at about the 5,000 foot elevation.
The overdue hikers were supposed to have exited the forest on Thursday but wandered off the trail and could not find their way out before nightfall and spent the night in the forest.
In the morning cellphone contact was made with rescue crews and their GPS location was established. The Fire Department's Chopper One located the hikers who were under the thick forest canopy. Ground crews then located the hikers and led them out of the forest.
There were no injuries reported.