Hawaii 24/7 Staff
No. 3 seed Kamehameha Schools Hawaii were stretched to the limit, but came out on top against No. 2 Moanalua in the boys volleyball state tournament semi-finals Saturday evening.
That win earned Kamehameha a chance to take on No. 1 Punahou, which won five titles in the last 10 years.
Also in Division I, Waiakea takes on Kamehameha Schools Kapalama for fifth place overall.
Over in Division II, No. 4 seed HPA was dumped by No. 1 Hawaii Baptist and now faces No. 3 McKinley for third place overall.
Also in Division II, Kohala topped Pahoa in the consolation bracket and plays Waimea for fifth place.
2012 New City Nissan Boys Volleyball Championships

Division I: Wednesday, May 2 – Saturday, May 5
McKinley High School, Farrington High School & Blaisdell Arena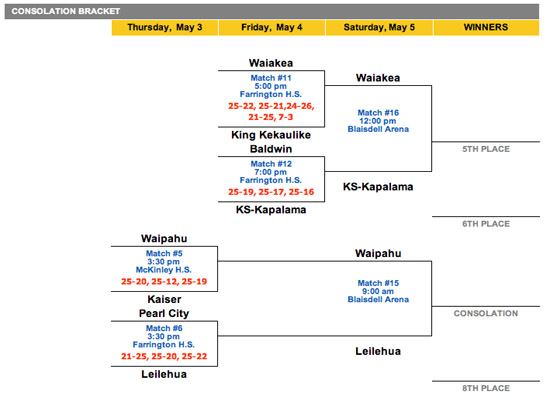 Division II: Thursday, May 3 – Saturday, May 5
Kaimuki High School, Kalani High School & Blaisdell Arena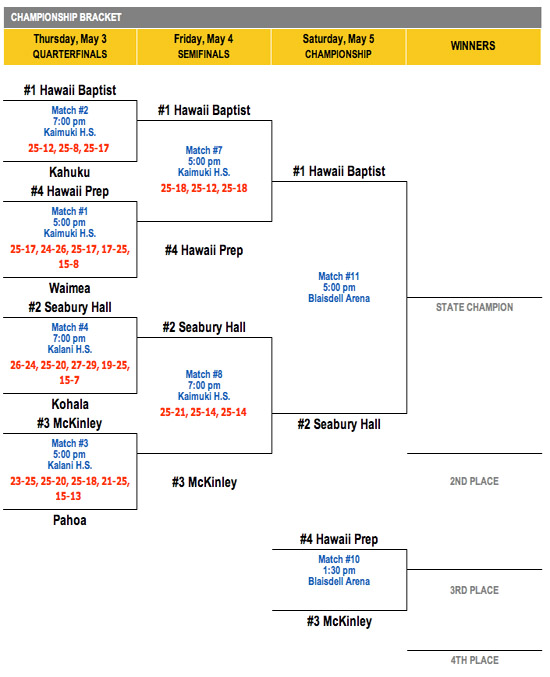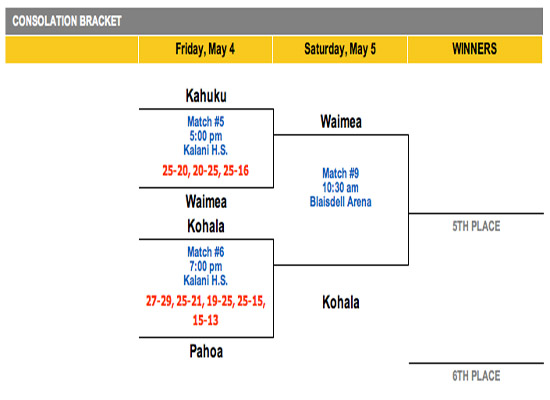 — Find out more:
www.sportshigh.com