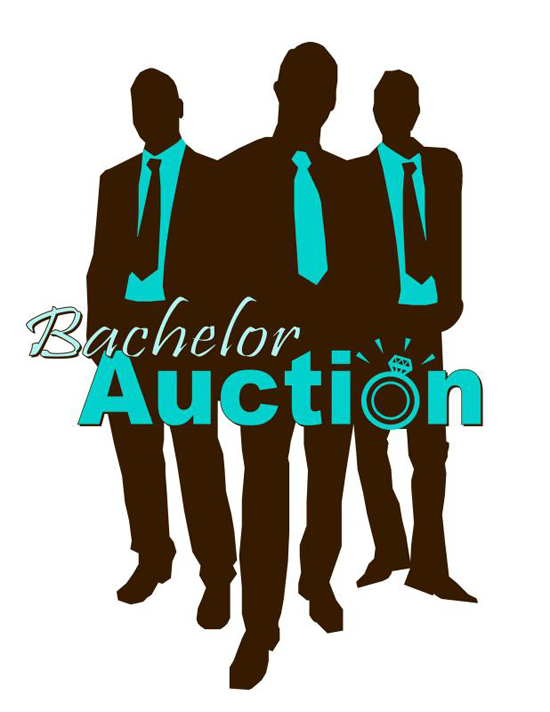 * 7:30 p.m. Saturday April 14
Aloha Theatre
Benefit for Aloha Performing Arts Company
21+ Only
Tickets: $25 VIP includes reserved seat, pre-show meet and greet with the bachelors, and light pupus; $5 general admission available at the door.
Bachelors
* Mitch Kaufman, 52 (turns 53 on April 3), of Kailua-Kona
Profession: Boat captain and professional photographer
What he's looking for in a woman: The trifecta – someone that he can be physically attracted to, emotionally attracted to and intellectually attracted to.
* Johnny Gomez, 27 (almost 28), of Kailua-Kona
Profession: Self-employed
Perfect date: Going on a motorcycle ride up Kohala Mountain on a pretty day, and then go hiking or backpacking down to one of the waterfalls and have a picnic.
* Andrew Hayes, 37, of Waimea
Profession: Works in the construction industry
What sets him apart from other men: He's really fit, in great shape, has a good sense of humor and great amount of insight into the human pysche.
* Lima Ikaika Kiel, 37, of Kealakekua
Profession: Cable technician with Oceanic Time Warner
Why he agreed to participate in the Bachelor Auction: I'm single for the first time in my life and wanted to try something different. And God works in mysterious ways. Who knows, I might meet someone.
* Brian Crowl, 40, of Kailua-Kona
Profession: Manages a transportation company
What he's looking for in a woman: Self-confidence, independent, educated, someone who knows what she wants and doesn't rely on someone else to provide that. The ideal woman is someone who wants a man to complement her, not define her as a person.
* Randy Ressler, 54, of Kailua-Kona
Profession: Owns a busy dental practice, Hawaii Biological Dentistry, featuring cosmetic dentistry with a holistic approach
What makes him unique: I would make a great date for someone who appreciates a dry sense of humor. I'm polite, witty, attentive and well able to carry on intelligent, delightful conversation.
* Marcello Hochreiter, 37, of Kailua-Kona
Profession: Hardwood floor installer
Perfect date: Starting at the driving range to hit some balls, jumping over to the beach, then grabbing some dinner and finishing up the evening with a walk and some stargazing. "It encompasses everything great about Hawaii. But it's really more of an all-day thing."
* Ralph Sudbury, 56, of Kailua-Kona
Profession: General contractor, owns his own business
What makes him unique: I'm a guy who isn't embarrassed or afraid to ask for directions.
* Dave Parsons, 28, of Cape Cod, Massachusetts (now residing in Kona)
Profession: Consultant, work in renewable energy
What he's looking for in a woman: Sense of humor, curiosity, passion for life, young in spirit and a frequent smile.
* Shane Davis, 29, of Kailua-Kona
Profession: Police officer
What makes him unique: "I'm open-minded. I've been all over the world and have a viewpoint that makes it easier to relate with different cultures and people." He was active duty Marine Corps from 2000-2006 and was stationed in various places, including different parts of Asia, Australia, India, South America, Canada and Mexico. He is still in the reserves.
* Tay Soares, 34, of Kailua-Kona
Profession: Firefighter and EMT
Perfect date: Great conversation, relaxation and a lot of laughter and fun. "It doesn't matter what we do, as long as we're having fun doing it."
Date Packages
Note: Donations are still being received. Date packages may change slightly.
1) Date with Ralph Sudbury
Pamper Yourself Package – it's all about the woman
Massage at Aloha Massage
Certificate for a Brazilian Blowout by Oo La La Hair Designs by Laura
Certificate to Paradise Found Boutique
A necklace donated by Big Island Jewelers
Dinner for two at Jackie Rey's Ohana Grill
Gift basket with assorted goodies
Total value: $955 (minimum bid of $200)
2) Date with Marcello Hochreiter
Historical ocean and Kohala Ditch tour for two with ATV Outfitters
Dinner fro two at Keei Cafe
Pearl and cameo necklace by Elizabeth Strance
Gift basket with assorted goodies
Total value: $494 (minimum bid of $100)
3) Date with Andrew Hayes
Golf for two at Four Season's Hualalai Course
Dinner for two at Pahuia
Gift basket with assorted goodies
Total value: $780 (minimum bid of $100)
4) Date with Lima Ikaika Kiel
Body Glove cruise for two
Dinner for two at Tommy Bahama
Cheesecake certificate by Alice Daniels
Gift basket with assorted goodies
Total value: $465 (minimum bid of $100)
5) Date with Johnny Gomez
Ziplining adventure for two with Hawaii Forest and Trail
Dinner for two at Amici's
Gift basket with assorted goodies
Total value: $480 (minimum bid of $100)
6) Date with Mitch Kaufman
Ocean Sports catamaran cruise for two
Dinner for two at Eddie Aikau Restaurant
Gift basket with assorted goodies
Total value: $455 (minimum bid of $100)
7) Date with Dave Parsons
Stand-up paddle board rental and apparel by Kona Boys
Sunset luau for two at Waikoloa Beach Marriott
Gift basket with assorted goodies
Total value: $455 (minimum bid of $100)
8) Date with Shane Davis
Guided kayak tour for two with Adventures in Paradise
Dinner for two at CanoeHouse Restaurant
$50 certificate to Pacific Gold Jewelry
Lunch at Korner Pocket
Cheesecake certificate by Alice Daniels
Gift basket with assorted goodies
Total value: $420 (minimum bid of $100)
9) Date with Randy Ressler
Private dance lessons for two at The Dancing Tree
Dinner for two at Blue Dragon Restaurant and Spa
Beaded necklace by Elizabeth Strance
Limousine ride to and from restaurant by Gold Coast Town Car Services
Gift basket with assorted goodies
Total value: $590 (minimum bid of $100)
10) Date with Brian Crowl
Sea Quest cruise for two
Sunset luau for two at Waikoloa Beach Marriott
Gift basket with assorted goodies
Total value: $505 (minimum bid of $100)
Couples packages
1) Kohala Coast helicopter ride for two by Blue Hawaiian Helicopters
Dinner for two at Mi's Restaurant
One-night stay at King Kamehameha Kona Beach Hotel
Total value: $565 (minimum bid of $100)
2) Golf for two at Kona Country Club
Lunch for two at Patz Pies – Poparonis
One-night stay at King Kamehameha Kona Beach Hotel
Total value: $425 (minimum bid of $100)
Friends package
KBXtreme Bowling for 6
Guided kayak tour for 6 by Adventures in Paradise
Dinner for 6 at Mahina's Pizza
Total value: $545 (minimum bid of $100)
— Find out more:
www.apachawaii.org