By Hawaii 24/7 Staff (1/30/12)
Police are searching for Kimberly Satya Horoschak, 31 years-old, described as 5'4″ tall, 135 pounds, hazel eyes and long blonde hair. Horoschak was last seen in Kona on January 24, 2012 and has been reported missing.
If you have any information please call 911
POLICE MEDIA RELEASE (1/31/12)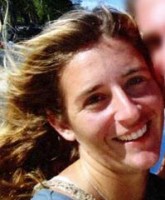 Big Island police are searching for a 31-year-old Pāhoa woman who was reported as missing since January 24.
Kimberly Horoschak is described as Caucasian, 5-foot-4, 135 pounds, with blond hair and hazel eyes. She was sighted in Kohala on Monday (January 30) driving a white older-model Toyota 4Runner.
Her family is concerned about her welfare.
Police ask that anyone with information on her whereabouts call the Police Department's non-emergency line at 935-3311.
Tipsters who prefer to remain anonymous may call Crime Stoppers at 961-8300 in Hilo or 329-8181 in Kona. All Crime Stoppers information is kept confidential.
UPDATED (4/5/2012 at 8:30 AM)
Big Island police have located 31-year-old Kimberly Horoschak of Pāhoa, who was reported as missing.
She was found unharmed Wednesday in Kona.