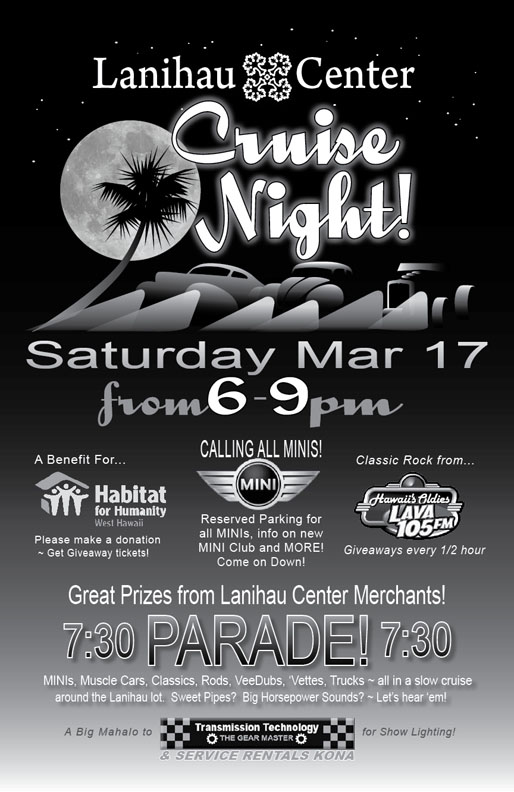 MEDIA RELEASE
Calling all MINI Coopers!
This Saturday evening's Cruise Night at Lanihau Center will feature a gathering of the popular MINI Coopers and a benefit for the West Hawaii branch of Habitat for Humanity. The 6 – 9 p.m. event is open to all cars, trucks and motorcycles and is free for both participants and the public.
There will be a sign-up form for all MINI owners who may be interested in forming a Big Island club. There will be reserved parking for a least a dozen MINIs next to the Lanihau Center tent at the middle of the event, which will also have a table for West Hawaii's Habitat for Humanity information.
With parking space for over 70 vehicles, the Cruise Nights draw a diverse collection of muscle cars, hot rods, classics, VWs and other unique rides. There is no entry fee and parking is first come-first served for the 3 hour show n' shine.
At 7:30 p.m. there will be a parade around the shopping center, led by the featured MINI's and including all the participants who wish to show off their cars, trucks and bikes. Good, loud fun!