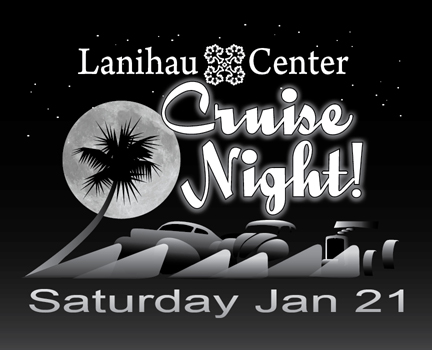 Got a cool ride? Well, shine it up and cruise on down to Lanihau Center this Saturday night between 6 and 9 pm and be a part of the first Cruise Night of the year.
It's all free and there will be special displays from VASH – the visitor assistance folks – and the Big Island region of the Sports Car Club of America.
There will be reserved parking for over 80 vehicles across from Longs, and at 7:30, a slow, rumbling parade around the Lanihau Center parking lots. Mufflers are optional.
Classic rock n' roll, great show lighting courtesy of Transmission Technology and the best looking rides in town. Cruise Night ~ this Saturday evening at Lanihau Center from 6 'til 9pm.