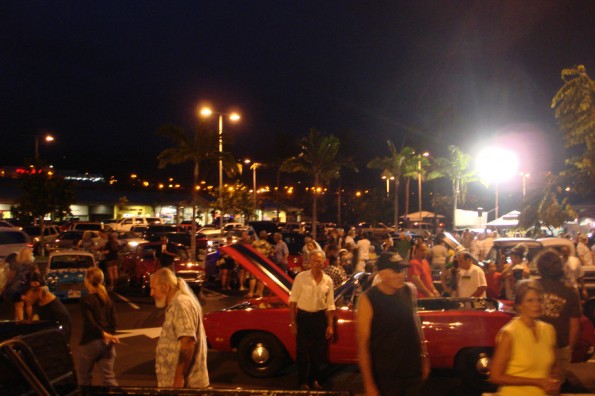 MEDIA RELEASE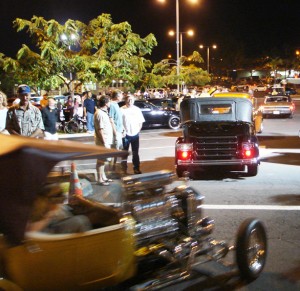 This Saturday night, November 19th, Lanihau Center will be rumbling to the sounds of hot rods, muscle cars, VWs and classic cars of all breeds. The occasion is a show n' shine food and fund raising evening for the Hawaii Island Food Basket. With Thanksgiving just days away, Big Isle auto enthusiasts want to lead the drive to fill up the Food Basket truck this weekend.
Over 75 parking stalls in front of Long's will be roped off for the participating vehicles. Extra lighting provided by Transmission Technology and Service Rentals will illuminate the lot so paint and chrome can be highlighted. The event runs from 6 – 9 p.m. and is free to the public.
There is no entry fee but all participants and spectators are encouraged to bring nonperishable foods, and cash donations, to the Lanihau DJ radio tent. Tickets for free prizes from Lanihau merchants will be given to all who donate and drawings will be held every half hour until 9 p.m.
At 7:30 p.m. the display cars, trucks and motorcycles will be invited to fire up and, row by row, take turns cruising around the Lanihau Center parking lot. Mufflers are optional for the slow, engine-snorting parade.
This will be Lanihau Center's last Cruise Night of the year, but a schedule of 2012's monthly events will be available at this Saturday night's event. More information is online at: www.lanihau.com or contact cruise manager Paul Maddox at zoom96740@gmail.com