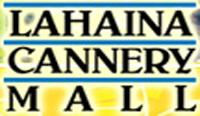 MEDIA RELEASE
Lahaina Cannery Mall will again host Hawaii's only annual international ice sculpting competition Nov. 13, and is now accepting applications from chefs and artist across the state.
The 90-minute, head-to-head competition will be judged by an official member of the National Ice Carvers Association board of directors, with a $1,000 cash prize for the top finisher and $500 for runner up.
The competition is limited to the first 10 professionals who respond. All interested parties must respond prior to Nov. 4.
For entry forms or for more information, call (808) 661-5304 or visit www.lahainacannery.com