MEDIA RELEASE
Please consider joining members of the community by standing in honor of U.S. Marine Corps Lance Corporal Christopher L. Camero, who died July 15 from injuries suffered while serving in Afghanistan.
Hundreds, possibly thousands, of Big Island residents will line points along the funeral procession's route from Waimea to the West Hawaii Veterans Memorial Cemetery on Thursday Aug. 18. The procession will depart Annunciation Catholic Church in Waimea at approximately 11 am and will arrive at West Hawaii Veterans Cemetery at noon.
The route will be along the mauka Māmalahoa Highway from Waimea to Waikoloa Road Junction at the A-Frame and down through Waikoloa Village, turning left on Queen Ka'ahumanu Highway and onto the WHVMC, just past Kukio. Members of the community are invited to line the roads around the entrance to the Veterans Cemetery and leading up to it; or to choose points anywhere along the entire route where you would like to stand with United States Flags.
Once the official procession passes, you can get in your own vehicle and become part of the motorcade.
For more information, go here: goekona.wordpress.com/
or contact Herb Lum @ 885-0879 / thelums@aol.com
or contact John Grogan @ 326-2309 / rosemifsud@aol.com
Lance Cpl. Christopher L. Camero, 19, of Waimea died July 15 in Germany of wounds suffered while conducting combat operations in Helmand province, Afghanistan. He was assigned to 3rd Battalion, 4th Marine Regiment, 1st Marine Division of the I Marine Expeditionary Force based in Twenty-nine Palms, California.

The infantryman came from a military family, and as a young boy he was always saluting.

His aunt, Florida Ballio, said Camero emigrated from the Philippines at about age five and was raised in Waimea.

"He always goes fishing with his father whenever he gets time," Ballio said.

Camero was a 2010 graduate of Honokaa High School and loved the martial arts — judo and karate — football, fishing and cooking. He always wanted to be a Marine and was set to join after graduating.

Camero's infantry battalion is stationed in the upper Gereshk Valley, just south of Sangin. The 3rd Battalion, 4th Marines had replaced a battalion landing team temporarily assigned to the area while US Marines moved into violent opium poppy-growing regions of northern Helmand.

In June, Ṭaliban insurgents increased attacks against coalition forces in an apparent bid to regain lost territory.

On July 6, Camero stepped on an improvised explosive device — a homemade bomb — whilst patrolling the Nahr-e-saraj district. He was transported to military hospital in Germany where his legs had to be amputated and he was placed on life support. Camero succumbed to his wounds 10 days later.

A friend who attended boot camp with Camero wrote on his website: "His lifelong goal was to become a Marine, and his childhood dream came true … I heard you were hit by an IED and I prayed for you. I will never forget you or any of the stunts we pulled."

Camero was serving his first combat deployment since he enlisted in the Marine Corps on June 7, 2010; he arrived April 12 in Afghanistan. The Lance-Corporal's service awards include the Purple Heart, Combat Action Ribbon, Global War on Terrorism Medal, National Defense Service Medal, Sea Service Deployment Ribbon and Afghanistan Campaign Medal.

Semper Fidelis.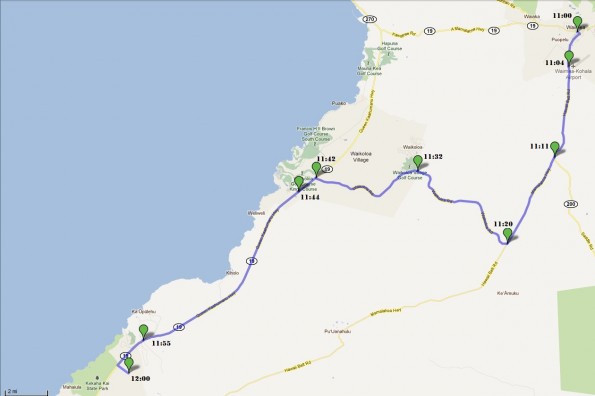 Map courtesy of goekona.wordpress.com/