MEDIA RELEASE
Miguel Montez and Jana Powell will headline the cast of Rodgers and Hammerstein's "The King and I," the next production of Aloha Performning Arts Company. He will portray the King of the title, and she will play Anna Leonowens, the "I."
Both were recently featured in "The Rocky Horror Show," and are currently preparing to show Kona some new tricks.
This beloved Broadway musical plays Feb. 4-27 at the Aloha Theatre in Kainaliu, and boasts a huge supporting cast, ranging in age from 3 to 73.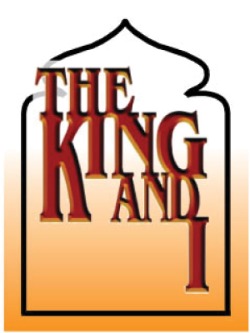 Pamela Wong is playing Lady Thiang, the King's head wife, and is joined onstage by her three real life sons: Justice, as the Interpreter; Nick, as one of the King's children; and Will, who is appearing as Prince Chululongkorn. Tiffany Kutsunai and Alec Lugo portray the young lovers Tuptim and Lun Tha, and Simon Ellis is Louis Leonowens, Anna's son. Kikiola Pimental is the Kralahome, Thomas Johnston is Captain Orton, and Joe Savarese is Sir Edward Ramsay.
Siblings Zachary and Ariana Kaneshiro play Phra Alack and Princess Ying Yaowlak, respectively. Other princes and princesses, children of the King, are played by Justyn Toyama, Keawe Strance, Jacques Liquie, Leo McCracken, Jana Masunaga, Kyndra Nakamoto, Brooke Aragon, Maya Krauss, Kiana Ching, and Melina Ramirez.
The Royal Wives are Sharyn Toyama, Chamika Fujioka, Marie-anne Rouse, Raisa Klyne, Christy Aragon, Nicole Aragon, Maren Nygard, Jaquelynn Collier, Moea King, Jasmin McCracken, and Trina Fellbaum.
Some of the wives are also in the dance corps, and are joined by lead dancers Lee Vinson and Jeanne Kapela, as well as Elliott Jacobson, Mia Kriebl-Bruno, Malia Davis, and Matteo Gusmaroli. The Amazons are Sara Frazier, Karen Barry, Melissa Atwood, and Kirsten Schonberg-Hamar.
The priests are played by Tyler Savarese, Bill Cottle, Eugene Gall, Oliver Kriebl-Bruno, Jacobson, and Gusmaroli.
"The King and I," the sixth collaboration between Richard Rodgers and Oscar Hammerstein II, is based on the book "Anna and the King of Siam" by Margaret Landon.
The plot comes from the memoirs of Anna Leonowens, who became school teacher to the children of King Mongkut of Siam in the early 1860's.
The musical opened on Broadway in 1951 and ran for 1,246 performances, winning the 1952 Tony Award for Best Musical, and many other awards. It was adapted for the screen for the famous 1956 movie starring Yul Brynner and Debrorah Kerr.
APAC's production is under the direction of Jerry Tracy, assisted by Cathy Ellis. Joel Gimpel is music director, Marinella Savarese is vocal and choral director, and Lee Vinson is choreographer, assisted by Tracey Fosso.
Jill Collier is costume coordinator, Kristin Lake is lighting designer, Terry Ann Fujioka is stage manager, and set design is by Tracy and Laurie Wilson.
Producers are Jan Rae and Peter Schonberg, with Schonberg also serving as sound designer.
Performances are Fridays, Saturdays, and Sundays, Feb. 4-27. Friday and Saturday shows are at 7:30 p.m., and Sunday matinees are at 2:30 p.m.
Tickets are $17 and $20, and are available by phone at 322-9924, online at www.AlohaTheatre.com, or at the theatre box office beginning one hour prior to curtain time.
For more information, call the APAC office at 322-9924.