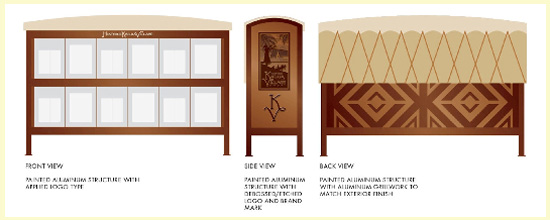 MEDIA RELEASE
There is probably little within Kailua Village more unsightly and unbefitting its historic ambiance than rows of mismatched publication racks in every color along our walkways.
With input from many stakeholders and guidance from the Placemaking Committee, KVBID analyzed the issue and designed new rack enclosures to house all publications.
Publishers were assigned spaces via lottery and they are busy ordering and installing their acrylic inserts. Soon, all individual racks will be retired from service on Alii Drive.
This one step will go a long way in achieving a better sense of place within historic Kailua Village.