Division I:
A win for Waiakea over Castle. Next up for Waiakea on Thursday is No. 2 Kamehameha Schools Maui.
Also Thursday, No. 4 seed Kamehameha Schools Hawaii takes on Kaiser.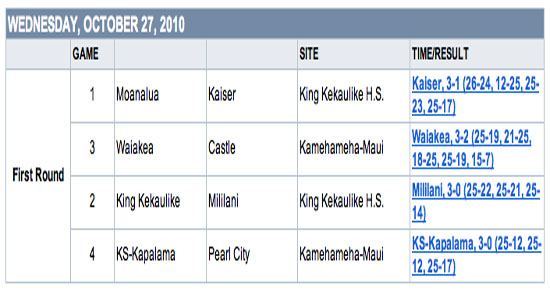 Division II:
Ka'u and Honokaa take losses.
Up Thursday, the two Big Isle teams play each other.
Also, No. 4 HPA takes on Leilehua.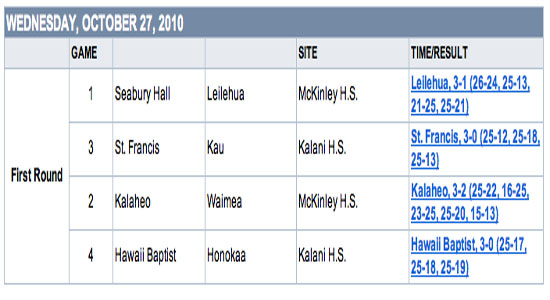 — Find out more:
www.sportshigh.com