MEDIA RELEASE

Kokua Kailua Garners 2nd Award This Year Event Snags PRSA Hawaii Chapter Koa Award of Excellence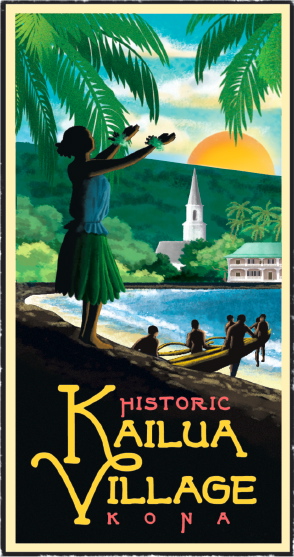 Historic Kailua Village, Hawaii's Big Island ~ The Public Relations Society of America – Hawaii Chapter recognized Kokua Kailua with a Koa Award of Excellence in the Events and Observances category at their 27th annual Koa Anvil Awards program in Honolulu recently.
Kokua Kailua's comprehensive multi-layered campaign including media releases, creation and distribution of flyers, paid print and radio advertising, monthly news columns, enews-blasts to database subscribers, online calendar of events postings, Twitter alerts, and media advisories has helped the popular monthly stroll in Historic Kailua Village achieve objectives and secure PRSA recognition. Positive economic impact and steady attendance increases were also cited in the nomination.
"We are so pleased to receive this accolade that recognizes our efforts," said Kailua Village Business Improvement District (KVBID) President Eric von Platen Luder. "Without our community partners, volunteers and team of collaborating organizations, Kokua Kailua would not be possible. This award belongs to all of them."
In June of this year, the Kona-Kohala Chamber of Commerce selected Kokua Kailua as winner of its prestigious Visitor Industry Marketing Award.
The mission of the Kailua Village Business Improvement District is to make Kailua Village a model sustainable community that is a better place to invest, work, live and play. KVBID is working cooperatively to improve and maintain the physical appearance and aesthetics of public right of ways, open space and parks, increase cleanliness and security, and attract long term sustainable business and community activity in Kailua Village.