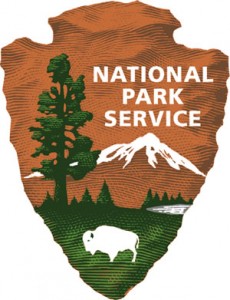 Ala Kahakai National Historic Trail would like to encourage as many people as possible from Upolu Point in North Kohala down the west Hawaii coast and around South Point to Hawaii Volcanoes National Park to get outside to enjoy trails Saturday, June 5.
It's National Trails Day, a national event that raises awareness of trails and informs the public of the need to protect and maintain trail corridors. Get out! Hike a trail.
Enjoy the day with your family and friends. Celebrate National Trails Day across the island of Hawaii
American Hiking Society's signature trail awareness program, National Trails Day® (NTD), inspires the public and trail enthusiasts nationwide to seek out their favorite trails to discover, learn about, and celebrate trails while participating in educational exhibits, trail dedications, gear demonstrations, instructional workshops and trail work projects. Read more at www.americanhiking.org/Get-Inv…
Why we celebrate: America's 200,000 miles of trails provide access to the natural world for recreation, inspiration and education. Trails provide opportunities to breathe fresh air, get hearts pumping, escape from daily stresses and maintain overall health. In Hawaii, trails also allow us to connect with our ohana (families) and the aina (land).
What Hawaii island is doing: Tentative Schedule – subject to change
Triathalon at Hapuna/Kawaihae/Hawi/Mauna Lani resort area may delay access to hikes
Kawaihae – E Mau Na Alahele & Puukohola Heiau National Historic Site – 10am-3pm
10-11 a.m. Living history hike with "Olohana" John Young.
Contact Greg Cunningham 808 882-7218 ext 1014
11 a.m.-3 p.m. Hike Ala Kahakai Trail from Spencer Beach Park to Hapuna Beach for
lunch (BYOL) and return. Contact Alison Hatten, hatten36@hotmail.com
Kona – The Kohala Center at Kahaluu Beach Park, Table display
Honaunau – Puuhonua o Honaunau NHP – Hike on 1871 Trail to Kiilae with Ranger
10 a.m., 2 hours. Contact Charles Hua 808 328-2326 ext. 1241
Hawaii Volcanoes National Park – Summit Hike at 10:30 a.m. or 1:30 p.m. , 45-60 minutes. Meet at Visitor Center.
Record your National Trails Day hike with photos and journal entries. If you want to share them, send items to ALKA_Interpretation@nps.gov. For more event details and other updates, call (808) 326-6012 ext. 104.
———
Hawaii Volcanoes National Park admission free June 5-6
Everyone is invited to take advantage of free admission to Hawaii Volcanoes National Park this weekend, June 5-6.
Days are longer and temperatures warmer at Kilauea Volcano's 4,000 foot summit. "The park is the perfect place to exercise the body and relax the mind," Park Superintendent Cindy Orlando said.
The lava lake deep within Halemaumau Crater continues to glow, ohia trees are abloom with red lehua, and above all, on the wing, is Hawaii's newest generation of Hawaiian geese and honeycreepers.
Join rangers on guided walks. Or pick up a trail guide and head off on your own to hike a segment of the 130 miles of marked trails that extend from the coast of Kilauea to the summit of Mauna Loa.