MEDIA RELEASE
(Editor's Note – There was a tie in 2B voting resulting in two First Team selections, and as a result, no 2nd Team selection. There also was a tie in OF voting resulting in four First Team selections and two Second Team selections instead of three for each team).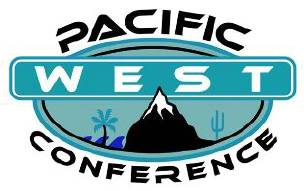 PHOENIX, AZ – For winning the Pacific West Conference title and earning a berth in the NCAA Division II National Championship Tournament, Hawai'i Pacific has been rewarded with eight All-PacWest First Team selections and a quartet of top awards doled out by the conference.
But the 2010 PacWest Player of the Year honor will be shared by Dixie State senior OF Brett Adams (Sandy, UT/Alta) and Hawai'i Hilo junior OF Keoni Manago (Honolulu, HI/Roosevelt).
The PacWest media office in Phoenix, AZ, announced the honors on Wednesday, May 12, following a vote by the head coaches of the conference.
This marks the third year of the All-PacWest Baseball Team and the third time that Adams has landed on the squad. He was a First Team choice in 2008 and a Second Team member in 2009 before returning to the First Team this season.
In claiming his Co-MVP status, Adams compiled a .423 batting average in 50 starts, going 66 for 156 with 53 runs scored, 14 doubles, two triples, 17 homers and 64 RBI. He presently owns the highest slugging percentage in the conference, tops the league in home runs (by 5), runs scored and RBI, and is tied for second in walks with 29. He has a .515 on-base rate and has stolen nine bases.
Manago earned his third straight top award after claiming Player of the Year honors in 2009 and Freshman of the Year accolades in 2008. He also has made the All-PacWest First Team for the second straight season.
The junior outfielder is currently ranked sixth in hitting with a .403 average after going 60 for 149 at the plate. He has scored 29 runs, doubled seven times, ripped a triple and homered five times. He owns a .564 slugging rate, a .467 on-base mark, 16 walks, 12 steals and 36 RBI.
The rest of the awards went primarily to Hawai'i Pacific thanks to junior hurler Caelan O'Meara (Windsor, CA/Santa Rosa), the PacWest Pitcher of the Year; junior pitcher Michael Greene (Longview, WA/Lebanon), the Newcomer of the Year; and Garett Yukumoto, the PacWest Coach of the Year.
HPU rookie Kale Sumner (Kailua, HI/Kailua) and Hawai'i Hilo first-year player Joshua Wong (Mililani, HI/Kamehameha-Kapalama) will share the 2010 PacWest Freshman of the Year honor.
As the top votegetter among pitchers, O'Meara also was selected to the All-PacWest First Team after garnering Second Team honors last season. He posted a 6-1 record with a 3.94 earned run average in 10 starts. He also tossed four complete games and enters the post-season with 52 strikeouts and just 20 walks in 61.2 innings of action.
Greene also brings stellar stats into the post-season tournament for the Sea Warriors. He is presently ranked third in the conference in ERA with a 3.70 mark, while he has fanned 47 batters in 56.0 innings of action. He boasts a 6-2 record with three complete games in 10 appearances and nine starts. In his one relief appearance Greene earned a save. He was named All-PacWest Second Team for his outstanding 2010 campaign.
Yukumoto has led the Sea Warriors to an historic season. HPU becomes the first PacWest baseball team to make the NCAA II Tournament after posting a 37-10 overall record and a 27-4 PacWest mark. He led the Sea Warriors to their first PacWest title this year.
Sumner shares the freshman award after unleashing a monster season so far. He is currently hitting .420 in 47 starts after going 63 for 150 with 48 runs scored, 10 doubles, four triples and five home runs. He drove in 37 runs, walked 29 times and produced a .640 slugging mark and a .526 on-base average. For his outstanding season, Sumner was named the All-PacWest First Team First Baseman.
Wong hit .254 in 40 games and 38 starts for the Vulcans, going 32 for 126 with six doubles, 14 RBI and seven walks.
The All-PacWest First Team resembled a starting lineup for Hawai'i Pacific. In addition to Sumner at first base, and O'Meara and Greene on the mound, HPU claimed second base, shortstop, third base and catcher on the First Team.
Senior Sean Winston (Richland, WA/Richland), a First Team choice in 2009, shared the All-PacWest Second Base position with Dixie State freshman Colton Yack (South Jordan, UT/Bingham) this spring. Winston batted .323 in 47 starts after going 51 for 158. He scored 45 runs, drove in 29 others, doubled seven times, smashed three triples, and homered once. He also was 12 for 12 in stolen base attempts and walked 23 times en route to a .436 on-base average. He produced a .424 slugging mark.
Yack batted .335 in 49 games and 48 starts, ripping 54 base hits in 161 at-bats. He scored 41 runs, drove in another 30, doubled 11 times, homered twice and tripled once. He recorded a .453 slugging rate, a .435 on-base mark, 12 steals and 27 walks.
The All-PacWest First Team Shortstop honor went to HPU senior Kenny Turner (San Carlos, CA/Junipero), while All-PacWest First Team Third Base award fell under the domain of junior Wade Tamaru (Aiea, HI/Mid-Pacific Institute).
Turner currently leads the PacWest in hitting with a .440 average. In 47 games and 46 starts, the senior has scored 37 runs, doubled six times, driven in 29 runs, walked 18 times and stolen 11 bases. He is 59 for 134 at the plate with a .519 on-base average and a .485 on-base mark. Of his 59 base hits, 53 are singles.
Tamaru has cultivated a .392 batting average in 42 games after going 49 for 125 with 27 runs and 29 RBI. He doubled six times, tripled once and has 11 walks. He has produced a .456 slugging rate and a .448 on-base mark.
Senior catcher Bas Nooij (Landsmeer, Netherlands/Caland Lyceum) rounds out the infield selections for HPU. In 45 games and 44 starts, Nooij has 59 base hits in 145 at-bats for a .407 batting average. He has scored 35 runs, driven in 42, and has smacked nine doubles, a triple and seven home runs. He owns a .628 slugging rate and a .485 on-base mark.
HPU sophomore OF Blake Amaral (Hilo, HI/Kamehameha Schools), an All-PacWest First Team choice last year, repeated as a First Team selection this season. In 2009 he was the PacWest Freshman and Newcomer of the Year.
Amaral is hitting right at .400 heading into the post-season, going 62 for 155 in 43 starts. He has scored 37 runs, doubled 18 times, roped seven homers and two triples, and chased home 50 RBI. He has 13 walks, six steals, a .460 on-base average and a .677 slugging rate.
HPU senior pitcher Danny March (Burlingame, CA/Burlingame) was named the All-PacWest First Team Reliever. He registered a 6-0 record with four saves during 15 relief appearances, striking out 36 batters in 35.0 innings of work. He allowed a 3.09 earned run average and a .189 batting average by foes.
The remainder of the First Team featured Hawai'i Hilo senior OF Ronel Trias (Mililani, HI/University), who claimed his third All-PacWest awards, and a pair of Grand Canyon seniors in DH Colin Courtland (Litchfield Park, AZ/Millennium) and pitcher Jeff Urlaub (Scottsdale, AZ/Horizon).
Trias earned his second straight First Team selection after landing on the Second Team in 2008. He hit .340 this season in 44 starts, going 48 for 141 at the plate with 44 runs, 16 RBI, five doubles, a triple and 29 walks. He has 17 stolen bases and a .466 on-base average.
Urlaub currently leads the PacWest in earned run average, posting a 3.55 ERA in 71.0 innings of action. He owns a 4-4 record in 14 starts with four complete games and 57 strikeouts.
Courtland has stats both on the mound and at the plate. He hit .336 in 46 games and 40 starts, going 37 for 110 with 20 runs scored, 35 RBI, 10 homers and seven doubles. He has a .673 slugging rate and a .439 on-base mark He also walked 20 times. On the mound he produced a 5-5 record in 13 starts, striking out 40 batters in 58.0 innings of action.
Grand Canyon junior OF Tyler Bair (Scottsdale, AZ/Coronado) landed on the Second Team for the Antelopes. His stellar offensive season produced a .411 batting average in 52 starts. He was 69 for 168 at the plate and currently leads the conference in base hits and doubles (21). He also produced seven homers, a triple, 55 RBI, 21 walks, 13 steals, a .673 slugging mark and a .470 on-base rate.
Academy of Art junior OF Ryan Worley (Oakland, CA/DeAnza) earned Second Team honors for his solid season. He hit .316 with 12 doubles, three triples, a homer, 19 RBI, 28 runs scored, 14 walks and 21 stolen bases. He ranks second in the league in thefts, while he also produced a solid .454 slugging average.
Hawai'i Hilo senior 1B Cody Barrett (Honolulu, HI/St. Louis) made the All-PacWest Second Team for the first time, while senior SS Shane Kessel (Olympia, WA/North Thurston), a First Team choice in 2009, also landed on the Second Team.
Kessel batted .320 in 45 games and 44 starts. He was 47 for 147 at the plate, knocking in 32 runs, scoring 28 times and belting 13 doubles. He also had three triples, three homers, 18 walks and a .510 slugging mark.
Dixie State rounded out the All-PacWest squad with five Second Team selections. Junior 3B Tony Nelson (St. George, UT/Dixie) made it for the first time after hitting .329 in 49 starts. He was 53 for 161 with 35 runs, 27 RBI, 13 doubles, one homer, one triple, 15 walks and a .441 slugging mark.
Senior catcher Drew Oldfield (Aurora, CO/Rangeview) earned the second All-PacWest certificate of his career after making the First Team in 2009. He hit .312 (49 for 157) with 46 runs, 8 doubles, 49 RBI, 12 home runs and 25 walks. He ranks second in home runs in the league and has amassed a .592 slugging rate.
Junior DH Rhett Welsh (Arvada, CO/Standley Lake) made his All-PacWest debut following a season that featured a .345 batting average in 38 starts and 42 games. He was 38 for 110 on the season with five doubles, two home runs, 24 runs scored and 23 RBI. He walked 17 times, had a .445 slugging average, and produced a .431 on-base rate.
On the mound, junior starting pitcher Justin Prodan (Rohnert Park, CA/Rancho Cotate) unleashed a PacWest-leading 77 strikeouts in 77.1 innings of action. He only walked 20 and ranks second in the league in ERA with a 3.61 mark. In 2010, Prodan registered an 8-4 record in 12 starts that featured eight complete games.
A First Team choice in 2009, senior reliever Todd Morlock (Magna, UT/Taylorsville) claimed Second Team accolades this year for the Red Storm after leading the conference with nine saves. He had a 4.24 ERA in 19 appearances with a 3-3 record.