MEDIA RELEASE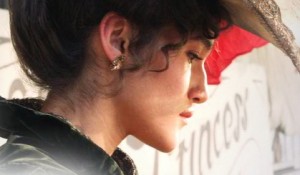 Oahu based filmmakers Roy Tjioe and Ric Galindez, partners of Island Film Group, will headline an impressive lineup of filmmakers, digital media artists, industry professionals, and teachers of media in a day-long program on Saturday, May 29, at the University of Hawaii at Hilo.
The "Film Production and Digital Media Arts Conference " will be held in UCB 100 Building on the Hilo campus; registration starts at 8:30.
Tjioe and Galindez recently produced "Princess Kaiulani," an acclaimed and controversial feature film based on the true story of Hawaii's own Princess Ka'iulani. These talented and experienced filmmakers will discuss the making and distribution of this film and other challenges and opportunities of making independent films here in Hawaii.
Multi-talented local filmmaker, actress, and teacher Gloria Baraquio will head a panel of experts who will discuss key issues related to film education, preparing students for the future, industry expectations, and visual communication.
Robert Pennybacker, Vice President of Creative Services at PBS—Hawaii and an industry veteran of 24 years, will join Baraquio on the panel, as will Ari Bernstein, Director of Digital Media at HPA. Several film and media students will join these professionals to talk about teaching approaches that work in the classroom, student perspectives on the digital world we all live in, and on building a portfolio of work and experience that works in the real world.
Digital media artist Jensen Nihei will cover issues and trends in 3D animation and video gaming in a special session devoted to these newer and emerging technologies. With domestic revenue from video gaming in excess of the box office for theatrical features, this session should be of particular interest to those who see this field as a fruitful career opportunity.
A panel discussion with all speakers will wrap up the formal part of the program and will allow the audience to delve into issues raised during the day in a very interactive session.
The day will conclude with a free student film festival. The festival will include screening of student films from the Big Island in a Ho'ike format, and schools submitting films include Hilo High, Hawai'i Academy of Arts and Science, Kamehameha Schools, Hawai'i Community College—Digital Media Arts Program*, the Kea'au Youth Business Center, Konawaena High, Honoka'a High High, Waiakea, and several others. After the screenings, the attending filmmakers will have a chance to talk to the audience and do short Q&A sessions about the making of their films.
Filmmakers, professionals who use digital media in their work, teachers of digital media, and students are urged to attend. The cost for the full day is $20 for adults and professionals and $10 for students. The student film festival is free to all who attend. A light breakfast and lunch are included in the registration fee. This is an incredible value for a day packed with fun, learning, and networking opportunities.
This program is sponsored by: The County of Hawaii, Department of Research and Development, and The Big Island Film Office; Hawaii Community College; the Kea'au Youth Business Center; the Hawaii Academy of Arts and Science; and Kamehameha Schools.
RSVP or for more info: Marcia at 961-8498 or myoshiyama@co.hawaii.hi.us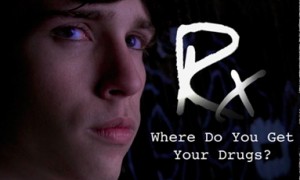 A special "world premier" screening of a student feature film, "Rx" by 18 year old Jesse Tunison of KYBC, will kick off the conference on Thursday, May 27 at 7 pm at the Palace Theater in downtown Hilo. Ticket and info available at : www.kybc808.com or call KYBC at 966-6354.
The Digital Media Arts Program at Hawai'i Community College is partially funded by a grant from ALU LIKE, Inc., through the U.S. Department of Education under the Carl D. Perkins Career and Technical Education Improvement Act of 2006. However, the contents do not necessarily represent the policies of, nor endorsement by the U.S. Department of Education or ALU LIKE, Inc.