MEDIA RELEASE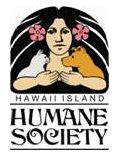 For many children Christmas morning is all squeals and delights as they tear in to packages beneath the tree. For a puppy or kitten that may be amidst the chaos, it can be traumatic. That is why Hawaii Island Humane Society is recommending parents purchase "Pick-your-own-Pet" Holiday Gift Certificates from HIHS instead.
With certificate in hand parents and children can take their time visiting one of three Hawaii Island Humane Society Shelters in Kona, Waimea or Keaau post-holiday and together select the perfect pet for their home and circumstances.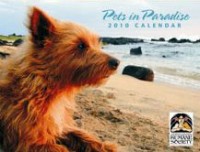 All adopted pets are spayed or neutered, vaccinated and micro-chipped. Bonding with a pet is a lifelong memory made even more special by involving all of the pet's eventual caretakers. By waiting until after the craziness of Christmas, children and pets have more time to connect with one another and form that irreplaceable friendship that only pets can offer.
Other gift options might include purchase of a 2010 Pets in Paradise Calendar with proceeds benefiting HIHS, or contributing to HIHS' efforts to send toys and treats to military dogs overseas.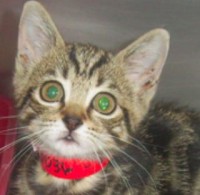 Residents are also encouraged to become a foster family for an animal in need or to volunteer at a nearby shelter.
Visit www.HIHS.org to see adoptable animals currently available or call the Hawaii Island Humane Society's Kona shelter, 329-1175, Waimea, 885-4558 or Keaau at 966-5458.