MEDIA RELEASE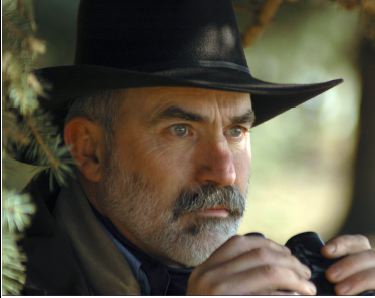 With the support of the Big Island Visitors Bureau, Bonterra Productions is heading to Hawaii to produce two episodes of the hit Canadian television series, Mantracker, to take place during the first two weeks in December.. Currently airing on Discovery Science, Mantracker is a gritty adventure series that pits an expert tracker against two weekend warriors in a chase through a remote, rugged wilderness.
Mantracker is a cool, confident cowboy and veteran search and rescue tracker with the ability to chase down those who don't want to be found. The 'prey' are two brave spirits who love the outdoors, crave adventure and must overcome intense physical and mental obstacles to survive this challenge.
The premise is simple… The prey are armed with a map, a compass, a 1.5 mile head start and a predetermined destination known only to them. The excitement begins as the prey have 36 hours to make it nearly 25 miles without getting caught. Mantracker has no map, no compass and no knowledge of where the chase begins and ends. Equipped only with expert forensic tracking knowledge and a local guide, he will stop at nothing to catch his prey.
Do you think you have what it takes to challenge Mantracker? Well here's your chance to prove it. We're looking for local Hawaii residents who are passionate, exciting, competitive and compelling, who have the strength, smarts and strategy to outfox and evade him. We are casting prey in teams of two – people who have a pre-existing relationship, i.e. husband & wife, childhood friends, co-workers, siblings, exes, in-laws, bitter rivals and everything in between. Visit www.mantracker.ca for all the info you'll need to apply. Application deadline is Friday November 13, 2009. For more information contact Christine Zaher, Production Coordinator, at contact@bonterraproductions.co…
Mantracker…It's the ultimate cat and mouse chase through the wild. The prey are looking for glory… and Mantracker is looking for them. THE CHASE IS ON…
Mantracker airs on Discovery Science Wednesdays at 10pm.