MEDIA RELEASE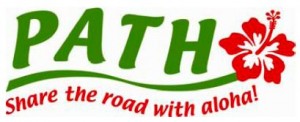 The Department of Land and Natural Resources' Division of Forestry and Wildlife, USDA Forest Service, and People's Advocacy for Trails Hawai'i (PATH) invite the public to participate in the 4th annual "Run for the Dry Forest" trail walk/run at Puu Waawaa on Saturday, Oct. 24.
Participants have two options for fun and fitness: either run or walk a 5 km course (suitable for most people) starting at 8 a.m.; or go for an "extreme trail running experience" — a 10 km run (start time is 7:45 a.m.) that features a 1,200 ft elevation gain in the first 3 miles.
Medals, door-prizes, and T-shirts for finishers are included. There will also be a quarter-mile free non-competitive "Keiki Run" (no T-shirt given).
Proceeds from this event will be used to support natural resource conservation and management related projects in West Hawaii.
For more information contact Lyman Perry at 808-938-7795 or lperry@dofawha.org
Entry forms are available online at www.pathhawaii.org