MEDIA RELEASE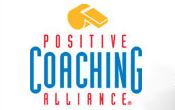 Dana Takahara-Dias, head women's basketball coach at the University of Hawaii at Manoa, will deliver the keynote address at a youth sports conference at the University of Hawaii at Hilo on Saturday, September 26, 2009.
Reservations are being accepted for "Facilitating Extraordinary Accomplishments in Hawaii's Youth (FEAHY)," a community conference designed to examine the local youth sports culture.
Registration deadline is Friday, September 4.
Request registration forms by email from PCABigIsland@hawaiiantel.net or at the County's Recreation Division office at 799 Piilani Street in Hilo.
The community conference is organized by the County of Hawaii's Recreation Division, the University of Hawaii at Hilo, the Big Island Interscholastic Federation (BIIF), Hawaii State Teachers Association (HSTA) and Positive Coaching Alliance (PCA) Big Island.
Conference participants also will hear from a panel of local sports and education leaders, parents and coaches.
According to organizers, the conference's purpose is to "create and facilitate an opportunity for interscholastic and youth sports leaders, coaches, students and parents to hear success stories—and descriptions of various sports cultures—and to design their own enhancing plans to facilitate extraordinary accomplishments in Hawaii's youth."
Two PCA workshops—"Becoming a Triple Impact Competitor" for high school student-athletes, and "Developing Competitors" for coaches—will be provided.
Afternoon break-out sessions will offer presentations on the following topics:
"What is leadership and why does it matter?"
"Best practices in motivating people"
"The importance of planning and preparation to improve not only efficiency and effectiveness, but maintain motivation and concentration"
"The meaning of self-discipline"
Get Positive Coaching Alliance information on the web www.positivecoach.org