MEDIA RELEASE
DLNR and Malama Kai Foundation seek public input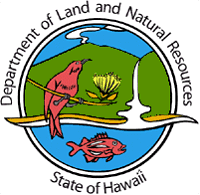 HONOLULU – The Department of Land and Natural Resources (DLNR) and Malama Kai Foundation are seeking public input through statewide workshops in August and September to help develop the state's first 10-year Day-Use Mooring Buoy Plan for the main Hawaiian Islands.
Day-use moorings are used around the world and are an effective method of protecting coral reefs. Day-use moorings are installed in areas where boats or other craft regularly go to dive or snorkel. When moorings are installed boaters no longer need to drop an anchor which protects Hawai'i's precious living corals from anchor damage.
Hawai'i's day-use mooring buoy system was started in 1986 by dive operators on Hawai'i Island. Today there are 175 day-use moorings installed and in use around the state.
"We are looking to develop a sustainable long-term strategy to help protect Hawai'i's precious living coral from anchor damage. One way to address this is to effectively install, manage, and fund a statewide day-use mooring system at sites where vessel activity (motorized or non-motorized) occurs on a regular basis," said Laura H. Thielen, DLNR chairperson.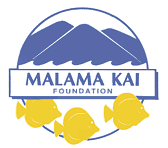 "We need public input to help us identify such things as: where are boats anchoring on a regular basis? Are there day-use moorings at these sites? Are there sufficient moorings or too many? Where will boating and anchoring activity increase, and where will day-use moorings be needed over the next 10 years?" Thielen said.
Workshop participants will also be invited to provide suggestions for funding and managing the statewide program, rule changes, and ways to maintain the moorings to protect coral reefs and meet the needs of ocean users.
"Protecting coral reefs is vitally important to Hawai'i's marine environment. Day-use moorings have been very effective in reducing or eliminating damage from anchors," said Terry O'Halloran, project coordinator for the Malama Kai Foundation. "Anyone who has knowledge of, or interest in, day-use mooring activities is encouraged to participate in the workshops."
Following is the workshop schedule:
Hawai'i
Thursday, August 13, 5:30 – 7:30 p.m.
Kealakehe High School Cafeteria, 74-5000 Puohulihuli St, Kailua-Kona
Kaua'i
Thursday, August 27, 4:30 – 6:30 p.m.
Wilcox Elementary School Cafeteria, 4319 Hardy St., Lihu'e
Maui
Monday, September 21, 2009, 4:30– 6:30 p.m.
Hawaiian Islands Humpback National Marine Sanctuary, Maui Headquarters and Sanctuary Education Center, 726 South Kihei Road, Kihei
O'ahu
Monday, September 28, 2009, 5-7 p.m.
Hawaiian Island Humpback Whale National Marine Sanctuary Conference Room, Third Floor (same building as Roy's Restaurant), 6600 Kalaniana'ole Hwy., Hawai'i Kai
Leeward O'ahu
Tuesday, September 29, 2009, 5:30 – 7:30 p.m.
Wai'anae Elementary School Cafeteria, 85-220 McArthur Street, Wai'anae
Workshop information is also posted at www.malama-kai.org and hawaii.gov/dlnr/chair/pio/nr/2…
Anyone unable to attend can still send in comments via email, fax, or phone. The Malama Kai Foundation website www.malama-kai.org has information on how to provide input and other information about the project. For more information contact Kater Bourdon, MKF day-use mooring manager, at (808) 960-1299 or kater@hawaii.rr.com.
Malama Kai Foundation is a non-profit statewide organization dedicated to ocean stewardship through public service and education. Malama Kai Foundation has supported Hawai'i's day-use mooring buoy system as part of a public/private partnership with DLNR and ocean users since its inception in 1991.