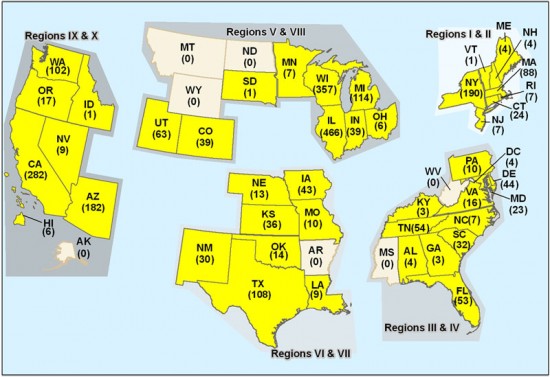 2532 Confirmed Cases in 44 States/Centers for Disease Control and Prevention
Media releases compiled by Baron Sekiya/Hawaii247.com
The ongoing outbreak of novel influenza A (H1N1) continues to expand in the United States. CDC expects that more cases, more hospitalizations and more deaths from this outbreak will occur over the coming days and weeks.
CDC continues to take aggressive action to respond to the expanding outbreak. CDC's response goals are to reduce spread and illness severity, and provide information to help health care providers, public health officials and the public address the challenges posed by this emergency.
CDC is issuing updated interim guidance daily in response to the rapidly evolving situation.
As of 9:30 p.m., 9 May 2009, 29 countries have officially reported 4379 cases of influenza A(H1N1) infection.
Mexico has reported 1626 laboratory confirmed human cases of infection, including 45 deaths. The United States has reported 2254 laboratory confirmed human cases, including two deaths. Canada has reported 280 laboratory confirmed human cases, including one death. Costa Rica has reported eight laboratory confirmed human cases, including one death.
The following countries have reported laboratory confirmed cases with no deaths – Argentina (1), Australia (1), Austria (1), Brazil (6), China, Hong Kong Special Administrative Region (1), Colombia (1), Denmark (1), El Salvador (2), France (12), Germany (11), Guatemala (1), Ireland (1), Israel (7), Italy (9), Japan (4), Netherlands (3), New Zealand (7), Panama (3), Poland (1), Portugal (1), Republic of Korea (3), Spain (93), Sweden (1), Switzerland (1) and the United Kingdom (39).