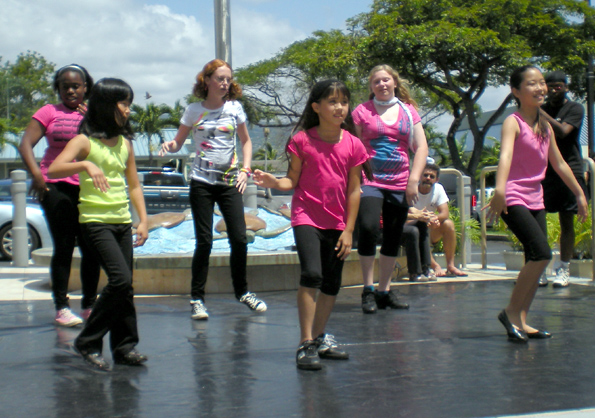 West Hawaii Dance Academy present its spring concert, "Famous Fairy Tales, Princesses and More!" this weekend, featuring young dancers from the Kona and Waimea studios, special guest dancers from Maui Academy of Performing Arts and the Chamber Orchestra of Kona.
The show is 2:30 p.m., Saturday, May 9 at Kahilu Theatre in Waimea. Tickets are still available.
Academy student performances include "Aladdin;" Sleeping Beauty," with Megumi Kopp on piano; hula; tap, hip-hop and contemporary dance.
Orchestra selections include: "First Symphony" by Johannes Brahms (Fourth Movement), "New World Symphony" by Antonin Dvorak (First Movement), "The West Wing" by W.G. Snuffy Walden and "Dance of the Hours" by Amilcare Ponchielli.
Greg Knapp will serve as emcee.
Tickets are $22 for adults; $12 for children ages 5 to 12; and $6 for children younger than 4. 
Founded by Virginia Holte, West Hawaii Dance Theatre is a non-profit educational arts organization sponsored in part by the state Foundation on Culture and the Arts, Hawaii Community Foundation, Vance Wall Foundation and local businesses and families.
— Find out more:
West Hawaii Dance Theatre: www.whdt.org