(Editor's note: The Legislature is in full swing. Here's what some of your elected officials say about some of the issues. Call them, write them, tell them how you feel. Seriously, they love to get e-mail … and they need to know how you want them to vote.)
Rep. Cindy Evans
– Most would agree on the top two or three major issues facing this year's Legislature, but which do you believe needs to be addressed immediately?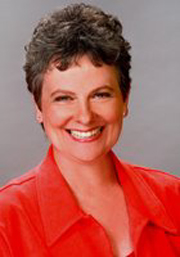 Job creation is the most important issue.  There are many people getting laid off do to the slowing of the economy.  The ripple effect will be tremendous, resulting in tangible and intangible costs now and in the future.
Healthcare reform is long overdue.  We all know our population is aging and most healthcare costs are incurred in the later years.  The success of our healthcare system will depend on the adequacy in quality and quantity of long term care facilities, community health centers, acute care hospitals, telemedicine, and medical training to produce interdisciplinary teams made up of nurses, social works, medical technologists, public health workers, psychologists, dental hygienist, nutritionists, pharmacists, to name a few.  We may not get there as fast as we want, but we have to change.  It's no longer business as usual.
Public Safety is always on the front burner.  This year we will consider legislation on food security, crime, emergency preparedness, traffic safety, water quality, and wildfire prevention, to name a few.
– What is the best way to address it?
There are lots of solutions being proposed.  I do not believe there will be one way to address the economy, healthcare, and public safety.
– Is there any issue you believe should be addressed, but likely will not get attention this session?
Our state's library system.
– Budget cuts are inevitable. Which areas are most vulnerable and which areas will you fight to protect?
Most of our budget is fixed costs.  I believe programs involving services to young children, low income families, or special needs individuals are most vulnerable.  My hope is we make sure our little ones get nutrition and healthcare so they can be prepared for school.
 – Are there any issues specific to your district?
We continue to need assistance with our public infrastructure.  More specifically, our schools, state parks, state harbors, and roads need to be maintained and improved.  The district is susceptible to wildfires.  Escape routes and fuel breaks are needed to protect our residential areas. There are several charter schools in the district.  It's right for these schools to get funding equal to traditional public schools.  Recruitment and retention of physicians and other medical disciplines needs to be improved.
– How can Big Island residents help you get things done?
Educate me.  I spend so much time working with government agencies and fellow legislators to find solutions and get things done in our community.  It's a pleasure to represent the district, but it means less time in my community.  It would be great to meet everyone and hear about their concerns.  Everyone walks a different path and moves in a different circle.  I'd appreciate hearing from Big Island residents about observations, concerns, and ideas.
– Perennial issues such as gambling, assisted suicide and same-sex marriage are likely to crop up again. A quick 'yes' or 'no' answer on each, please …
Gambling, no
Assisted Suicide, no
Same-Sex Marriage, no.
The district is changing and so I will remain open to hearing the arguments for and against these issues.
– What's the best part of your job? What's the part you enjoy the least?
Best part is meeting people.  The least enjoyable part is sitting in committee hearings and floor sessions for longer than 4 hours.
– Which annual Big Isle event do you look forward to the most? Ironman, Merrie Monarch, Kona Coffee Cultural Festival, Waimea Cherry Blossom Heritage Festival, Big Island Film Festival, or something else?
Merrie Monarch.
 – What was the last CD you bought?
Kenny Chesney
– Where's your favorite Big Island spot to relax and enjoy the scenery?
Waikoloa Village Golf Course
 – Where can your constituents find you? (Phone, e-mail, snail mail, etc)
Representative Cindy Evans
House Majority Floor Leader
District 7/North Kona, South Kohala
415 South Beretania St., Rm 425
Honolulu, HI  96813
Tel:  (808) 586-8510
Fax:  (808) 586-8514
Hawaii Direct Dial:  974-4000 ext. 68510